welcome to the
Cindy Knight Clinic
Established in 2002 in Hildenborough, we believe in making patients look and feel their best, with our highly-skilled team offering a wide range of aesthetic treatments backed by the latest scientific evidence.
With nearly 25 years' experience in aesthetics, Cindy is proud to be a pioneer of the industry. The clinic has continually been at the forefront of new and innovative treatments, ensuring that patients leave our clinic feeling renewed and confident with great results.
We take pride in our open and honest approach, taking the time to offer expert advice and guide clients to the right treatment for them to achieve their aesthetic goals. We will talk through your ideas and objectives, providing clear and comprehensive advice tailored to your specific needs.
Our clinic is regulated with Save Face and we were the third clinic in the country to receive accreditation and the second clinic in Kent. So you can be assured that you are in safe hands. Read our lovely testimonials here.
Cindy Knight
Aesthetic Nurse (RGN) | FOUNDER
As owner & founder of the clinic, Cindy is a dedicated and passionate aesthetic nurse with a keen interest in innovative treatments for exceptional results. Since qualifying as a nurse in the early eighties Cindy has worked in both the NHS and private practice, collaborating with some of the key pioneers in the emerging aesthetics industry and embracing the new development of cutting-edge treatments throughout her career.
Cindy channelled her passion into her own business by launching The Cindy Knight Clinic in 2002, developing a thriving business in the heart of Hildenborough, offering the very best treatments to longstanding and new clients alike.
Cindy continues to take a keen interest and active role in mentoring her team. She lives between the UK and Lanzarote with her husband Paul and her cat Queenie. Cindy was always a sucker for a stray cat or two!
Diana Knight
Practice Manager and laser technician
With a passion for customer service, Diana takes pride in ensuring that every client has an exceptional experience from their first contact to completion of their treatment.
Working for 22 years in the public sector and qualified in both Customer Services (NVQ3) and Human Resources (CIPD Associate), Diana manages the day-to-day running of the clinic and oversees operational processes. Always on hand to talk through treatment options & the finer details, as well as answer any questions clients might have, Diana is always happy to help with any aspect of the Cindy Knight Clinic experience. Diana is also VCTC level 4 qualified in Laser and light therapy and knows her way around lasers.
Dr Joella Christophers
Aesthetic Doctor (GMC) | MA MB BChir MRCGP DRCOG DCH DFFP MFHom
Dr Joella Christophers has been working at the Cindy Knight Clinic since 2013. She qualified in medicine with full registration on the GMC in 1992, and she is a highly trained NHS GP where she specialises in women's health. She is also a medically-trained Homeopath. She also has a wealth of experience and has undertaken training on multiple products and techniques within the aesthetics field of medicine.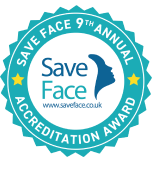 Dr Debbie Mason
Aesthetic Doctor (GMC) | Batchelor of Medicine and Batchelor of Surgery
Dr Debbie has been working at the Cindy Knight Clinic since 2017. Qualified in medicine with full registration on the GMC in 2001, Debbie is a local GP working for the NHS with specialist interests in minor surgery.
Debbie fosters dogs and is always on a dog walk when she isn't working.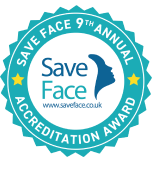 Leah Jones
Laser Technician
Leah joined the clinic in 2004, bringing with her excellent customer service skills and over fourteen years' experience of working in the services industry helping the general public. She previously enjoyed a successful career heading up a department in a prestigious Tunbridge Wells hotel, and was delighted to bring her expertise to Cindy Knight Clinic.
Leah specialises in the area of laser treatments and Radio Frequency technology at the Cindy Knight Clinic.
Leah enjoys family life (she has two girls) and holidaying in Cornwall or being a shipmate on her husband's boat!
Ashling Reid
Laser Technician
Ashling is the latest addition to the Cindy Knight Clinic, joining the team in April 2021. She has wide-ranging experience, including working as a qualified one-to-one support worker at Aspens in Pembury. Aishling is fully trained in Laser Hair removal and is continually learning and updating her aesthetics skills. She is currently broadening her knowledge in Obagi skincare and our new skin analysis system the Observ 520X.
Ashling has a son and a daughter which keep her busy, but has discovered a love for attending aesthetic conferences.