Laser and Mechanical Treatments
Harmony XL Pro
The Alma Harmony XL Pro laser platform is well-known for its fantastic results for skin rejuvenation. It can be used for hair removal, tattoo fading, nail bed fungus, some birthmarks and various skin lesions, stretch mark reduction, cellulite, acne and acne scarring, reducing the visibility of blood vessels, skin pigmentations and rejuvenating the skin.
Book Now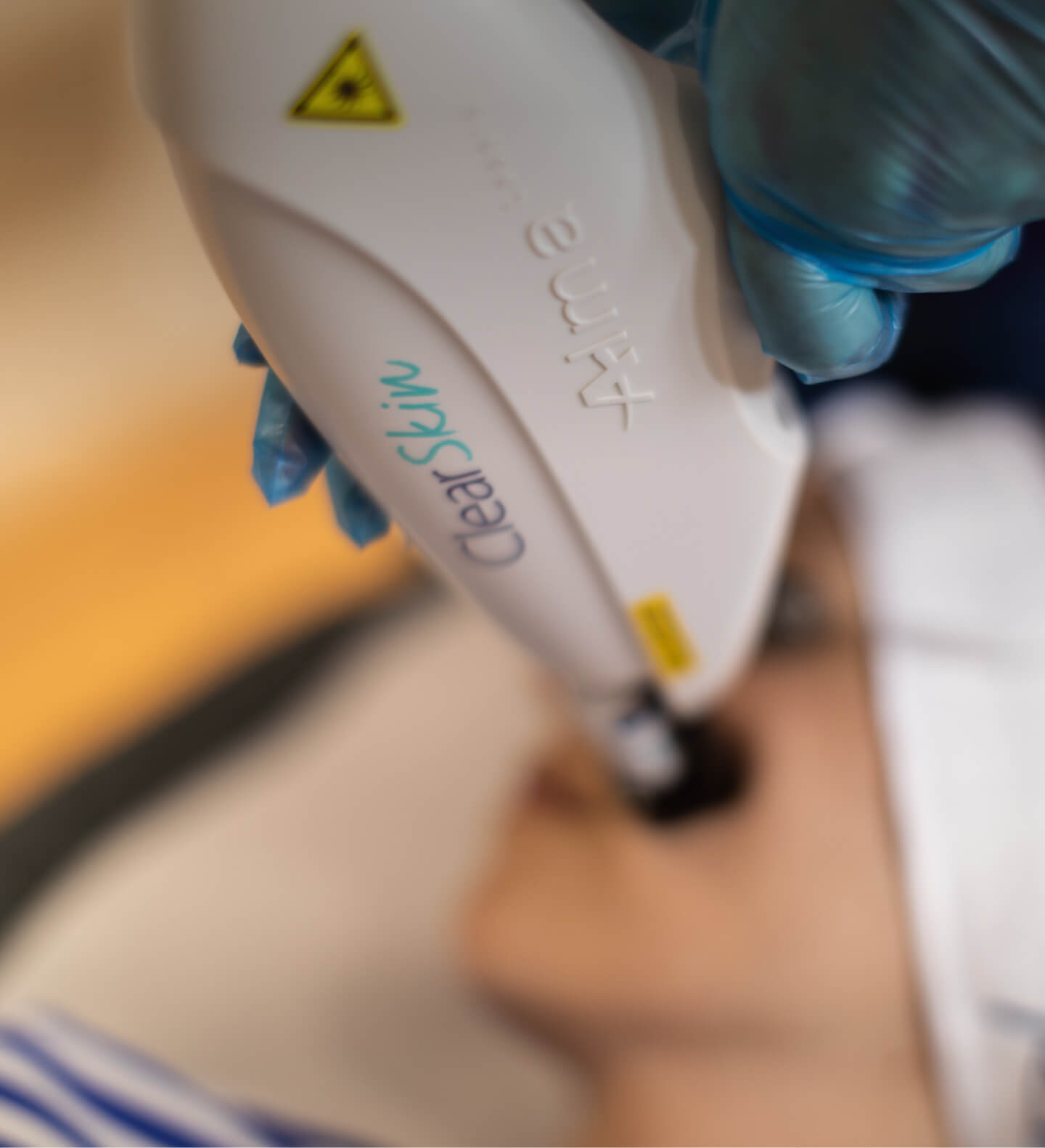 Our Harmony XL Pro AFT and laser machine is widely adopted to treat a range of cosmetic indications including hair removal, tattoo fading, nail bed (including toe nail) fungus, some birthmarks and various skin lesions, stretch mark reduction, cellulite, acne and acne scarring, reducing the visibility of blood vessels and skin pigmentations, rejuvenating the skin and reducing the appearance of fat/body contouring.
The team is more than happy to discuss the various uses of the Harmony XL Pro treatment, what is on offer at the Clinic and how it could help you.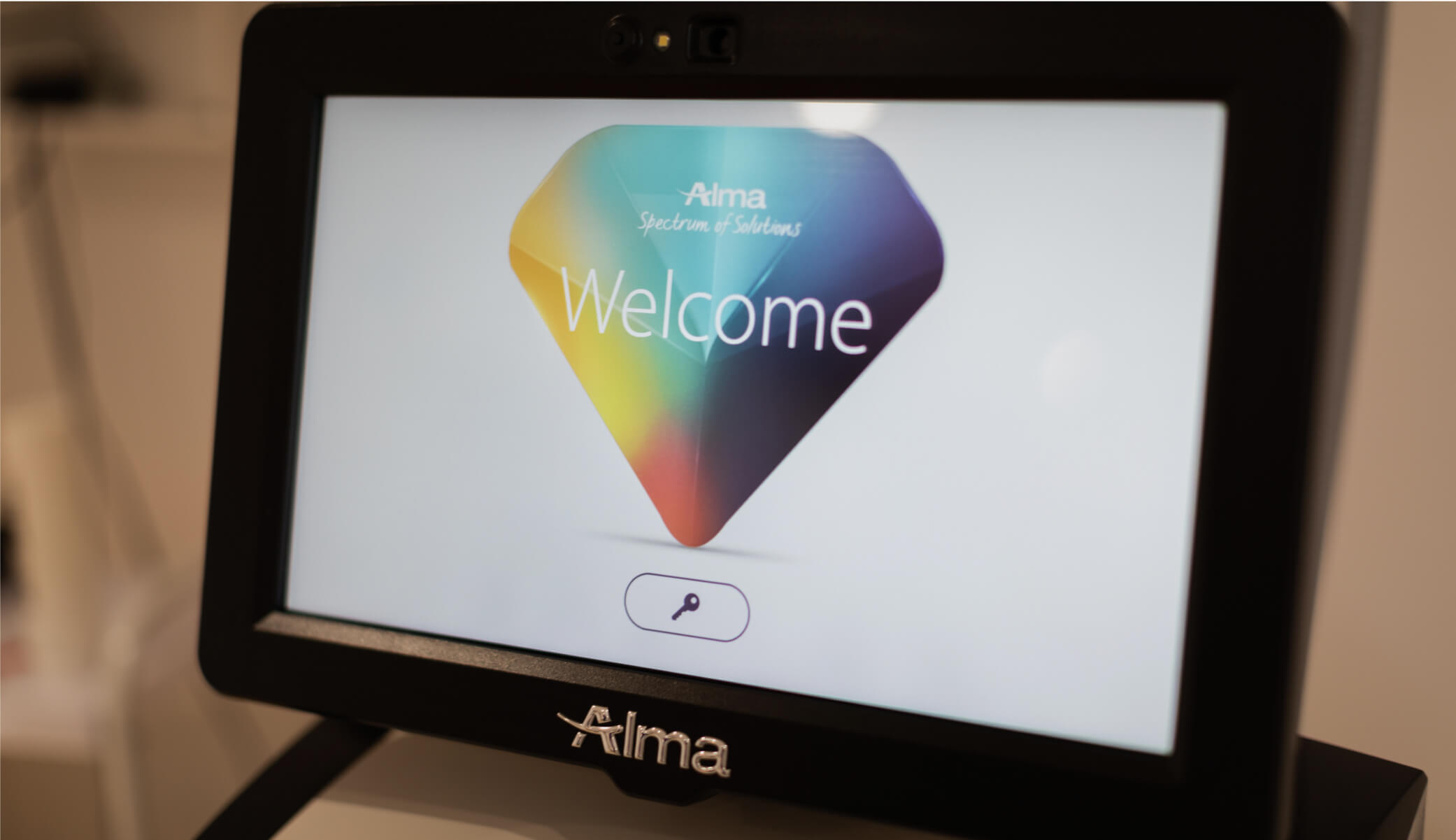 Harmony XL Pro can be used to treat:
Reduce redness caused by broken capillaries and Rosacea
Eliminate spider veins including small red thread veins on legs
Treat imperfections from sun damage and photo-ageing age spots
Even out skin colour for a more youthful rejuvenated look
Decrease stretch marks, fine lines and wrinkles
Treat enlarged pores and acne and acne scarring
Harmony XL Pro
FAQ
How does it work?

Harmony XL Pro treatments are performed using various handpieces that deliver a broad spectrum of light onto the skin's surface. The wavelengths of light penetrate deep into the skin tissue to stimulate the cells beneath the skin's surface, and triggers the body's response to eliminate injured tissues and dead skin cells. Harmony XL Pro treatments are typically administered in a series of 4-6 treatments performed at intervals of a minimum of 4 weeks. Spreading the treatment over this period provides a gradual improvement of the skin, minimal amount of adverse effects and preserves the important "no downtime" feature of the program.
What are the benefits of Harmony skin rejuvenation?

In addition to improving uneven skin color, sun damage, facial redness (Rosacea), and pigmentation, the heat energy stimulates new collagen production beneath the skin surface, firming and rejuvenating the skin. After a series of treatments at intervals spaced 4 weeks apart the skin will appear more luminous, brighter and smoother. Improvements can be seen 10 days following the first treatment and enhanced results can be seen with each subsequent treatment. The results continue to improve long after the treatment, as it stimulates your own natural collagen to rebuild and rejuvenate the skin.
Are there any side effects?

The intensive light can cause slight swelling and redness in the treatment area, especially in areas where the skin is very thin or especially fragile. However, any redness or soreness typically subsides within a few hours after the procedure. In the rare cases where side effects do occur, postpone further treatments until after complete healing. The most common side effects are as follows: Discomfort – a hot sensation may last for up to an hour after treatment. A cold compress or ice pack may be used if desired. Blistering – there is always a slight possibility of developing a crust or blister, this is superficial and does not result in any scarring. Change of pigment – hypo (lighter) or hyper (darker) pigmentation occurs when there has been exposure to sunlight before or after treatment. This must be avoided 3-4 weeks before and after treatment. Excessive swelling – immediately after treatment the skin may swell temporarily and should subside within hours but can last up to 7 days. Fragile skin – the skin at or near the treatment site may become fragile – avoid makeup and do not rub the area. Bruising – a bruise may appear on the treated area and can last from 5-15 days.
Do I have to stay out of the sun?

It is important to protect your skin from direct sun exposure over the series of your treatments and it is highly recommended to use an spf30+ sunblock. Sun beds and sun bathing are to be avoided. Photorejuvenation treatments can be carried out all year round as long as you are not planning to be in full sun exposure immediately following a treatment
How Much does a Harmony XL Pro Treatment cost?

If you'd like to find out more about the costs of our treatments simply click here
Testimonials
What our clients say
I love going to the Cindy knight clinic. I've had treatments in London previously, the commute and the whole process takes up a whole day. Cindy knight is on my doorstep, the staff are very friendly and it feels more like a family than other clinics I've attended. They're a very down to earth team. Diana is very quick to respond to messages and the whole booking process is quick and smooth. The prices are very reasonable in comparison to other local clinics. The most important point... the results! I've had IPL with Leah and I must say the results are very impressive! I'll certainly be using this clinic on a regular basis. Highly recommended.
JM