Laser and Mechanical Treatments
Clearlift Skin Rejuvenation
Laser skin rejuvenation actively targets and treats lines, wrinkles and sun damage for fresher, tighter skin without surgery or injections.
Book Now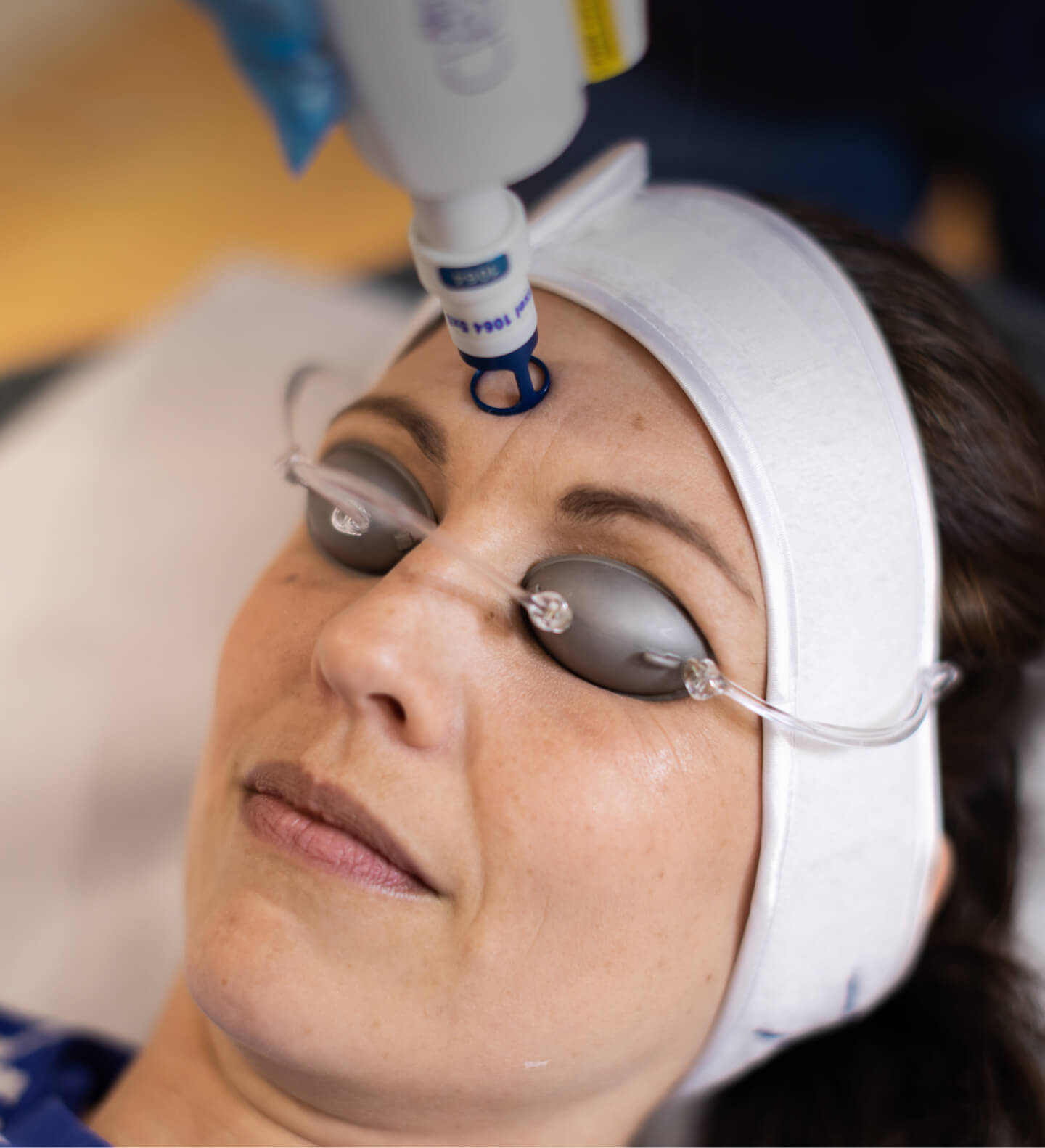 Clearlift Skin Rejuvenation
About this treatment
The laser works deep within the skin, stimulating collagen and regeneration of the skin cells for a tighter, fresher appearance which makes use of your body's own rejuvenation mechanisms. Initial results will show and improve over time as the collagen and skin cells repair over a 28 day cycle.
All ClearLift treatments are quick and virtually painless with little or no downtime, no need for pre-treatment anaesthetic and safe for all skin types.
Clearlift Skin Rejuvenation
FAQ
What are the side effects?

There are no known side effects, apart from a slight redness and some sensitivity immediately after the treatment. Clearlift is a very safe treatment, and you will be invited to attend a consultation where your therapist will make sure you are a suitable candidate.
How many sessions are required?

We recommend a course of 6 treatments, 3-4 weeks apart, for the best results, although many people start to see results after their second session. Your therapist will discuss the best treatment plan to get the results that you are looking for.
Is there any aftercare?

This is a gentle treatment that doesn't require much aftercare. Your skin may be a little sensitive for the first 24 hours, so it is advised to avoid exfoliation and to stay out of direct sun.
How Much does a Clearlift Skin Rejuvenation Treatment cost?

If you'd like to find out more about the costs of our treatments simply click here
Testimonials
What our clients say
As always very happy with the result , as usual Leah bright and cheerful self . One more treatment to complete the course , and then just top ups , well worth doing a big improvement
JY