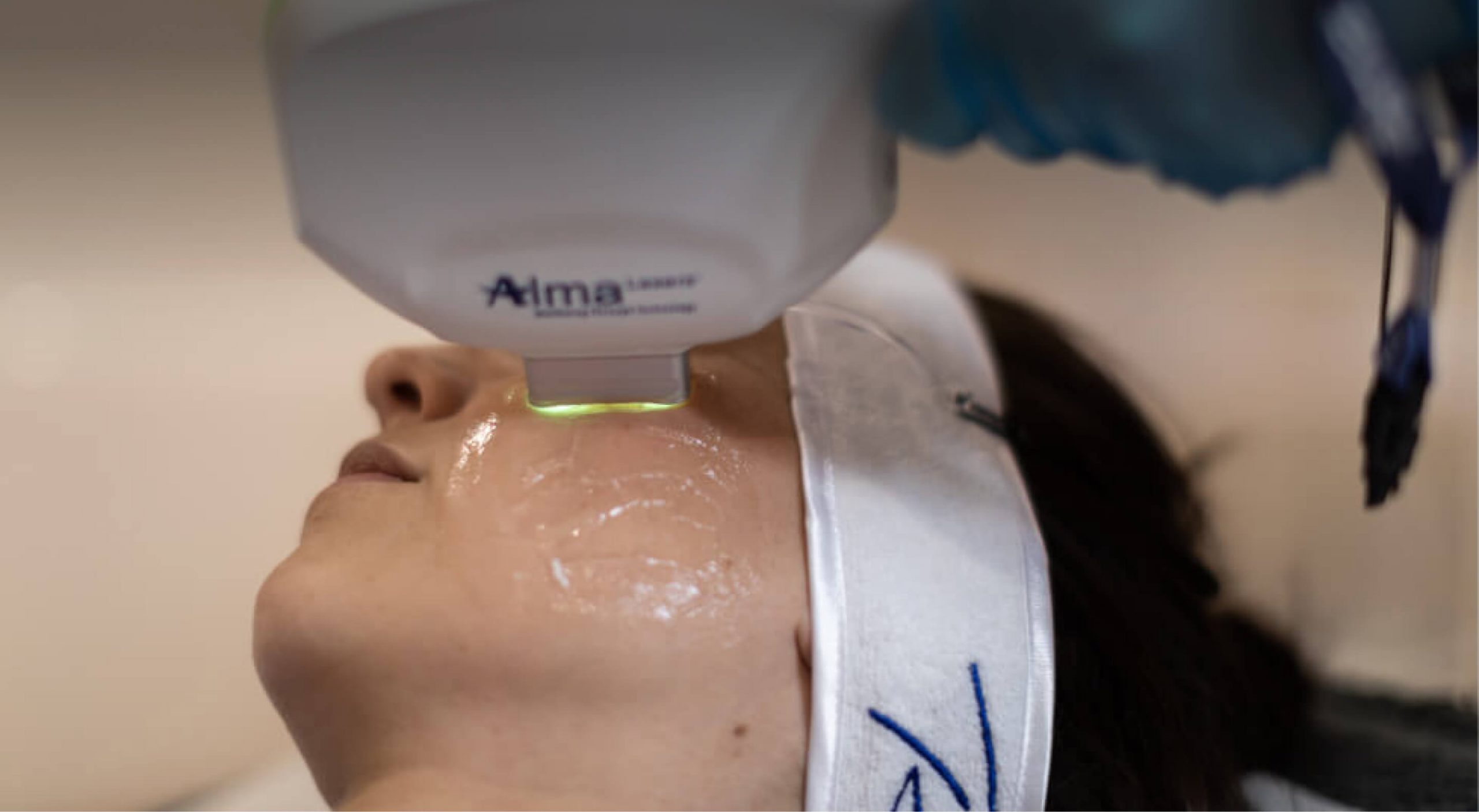 Our Treatments
Laser and Mechanical Treatments
Facilitated by our highly-skilled team of practitioners, our treatment range uses state-of-the-art machines, that allows you to look and feel your very best.
01
Soprano Ice Titanium Laser Hair Removal
The Cindy Knight Clinic is pleased to be able to offer you the latest technology regarding pain-free hair-free skin utilising our genuine Soprano Ice Titanium Super Hair Removal (SHR) system. Suitable for all skin types including tanned skin, is suitable for all pigmented hair types (apart from those with no pigment), virtually pain free and treatments can be taken all year round.
---
The Alma Harmony XL Pro laser platform is well-known for its fantastic results for skin rejuvenation. It can be used for hair removal, tattoo fading, nail bed fungus, some birthmarks and various skin lesions, stretch mark reduction, cellulite, acne and acne scarring, reducing the visibility of blood vessels, skin pigmentations and rejuvenating the skin.
---
03
The bespoke CKC laser photo facial
The Alma Harmony XL Pro laser platform is well-known for its fantastic results for skin rejuvenation and Diana has prepared bespoke protocols for this treatment.
---
Removal of unwanted tattoos and effective multi-coloured tattoo removal is possible using Harmony XL Pro. Tattoos can be safely and effectively eliminated using a high-powered laser that can deliver enough energy within the absorption spectrum of a wide range of colours.
---
iPixel skin-resurfacing laser treatment helps to improve skin texture, tone and pore size, and reduces the appearance of marks and blemishes.
---
06
Clearlift Skin Rejuvenation
Laser skin rejuvenation actively targets and treats lines, wrinkles and sun damage for fresher, tighter skin without surgery or injections.
---
07
ClearSkin Acne Treatment
Clearskin is a revolutionary laser acne treatment that is effective on all forms of acne vulgaris with no side effects or 'downtime'.
---
08
Red Vein laser removal
Leg veins can appear as thin blue, purple or red veins and are not usually uncomfortable or painful but can affect your confidence. They may appear to look like a little branch of veins but can also appear as singular veins. These vascular lesions can be caused by standing for a long time, ageing, obesity, pregnancy, trauma, surgery or genetics and can be treated using the Harmony XL Pro LP: ND YAG Laser treatment. This can also treat red veins on the face.
---
09
Dermafrac Microdermabrasion and Microneedling
Dermafrac Microdermabrasion and Microneedling is a professional skin system used only in accredited clinics by trained professionals. The system is an excellent solution to problem skin and can provide astonishing results after a course of treatments.
---
10
Skin Tag, Skin Lesion & Milia Removal
Cryotherapy is recognised as a no-pain treatment with no preparation and no follow up care required. CryoPen is the effective and controlled destruction of unwanted tissue by the precise application of extreme cold.
---