Hyperhidrosis
Hyperhidrosis is abnormally excessive sweating that is not related to heat or exercise. It can be embarrassing and cause anxiety, as well as disrupting normal day-to-day activities. We offer Botox® treatment that helps to control severe sweating.
Book Now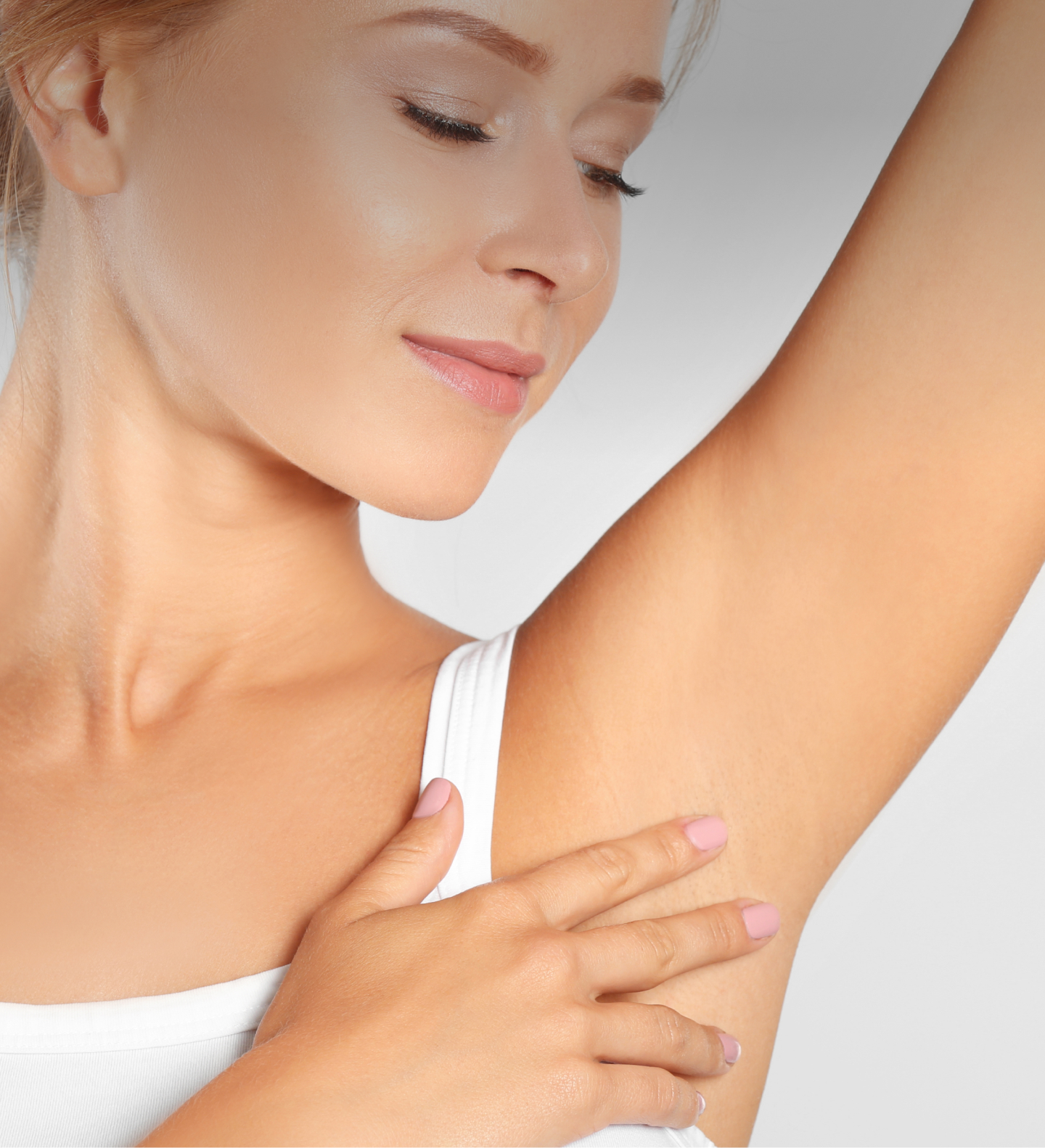 Hyperhidrosis
About this treatment
What is this treatment?
We use Botox® injections to help control the symptoms of severe sweating, particularly when other treatments have been unsuccessful. Botulinum toxin, Botox®, is injected into the skin and works by temporarily blocking the chemical signals at the end of the nerves that stimulate your sweat glands.
Our treatment involves multiple small injections of the toxin a few centimetres apart in the underarm area.
Hyperhidrosis
FAQ
How is it done?

It requires multiple small injections of the toxin a few centimetres apart in the armpit. Although not licensed, we can use it for treating hyperhidrosis of the hands, feet, parts of the body and even the face. Injections here tend to be more uncomfortable.
What is it used for?

In the UK it is licensed for treating axillary (underarm) hyperhidrosis which is performed at the Cindy Knight Clinic. It is generally very effective for treating hyperhidrosis BUT the effects eventually wear off after about four to six months.
How does it work?

The toxin works by blocking the chemical at the end of the nerves so that it cannot work on the glands or muscles. In the case of the sweat glands, it turns them off to reduce sweating.
What are the side effects?

As long as the clinician doing the treatment is experienced and knows the anatomy of the surrounding area then there are rarely any serious side effects. It can affect the nearby muscles making them weak. This could be of greater concern in the face. Pain at the site of the injections is not uncommon. Sometimes patients experience flu-like symptoms, tiredness and blurred vision.
How Much does a Hyperhidrosis Treatment cost?

If you'd like to find out more about the costs of our treatments simply click here
Testimonials
What our clients say
Dr Jo is a mine of health information which is great for me. Armpit treatment was a huge success, no pain, no bruising and no need for antibiotics. Having this done is an enormous help, plus it's such a welcoming environment.
LM