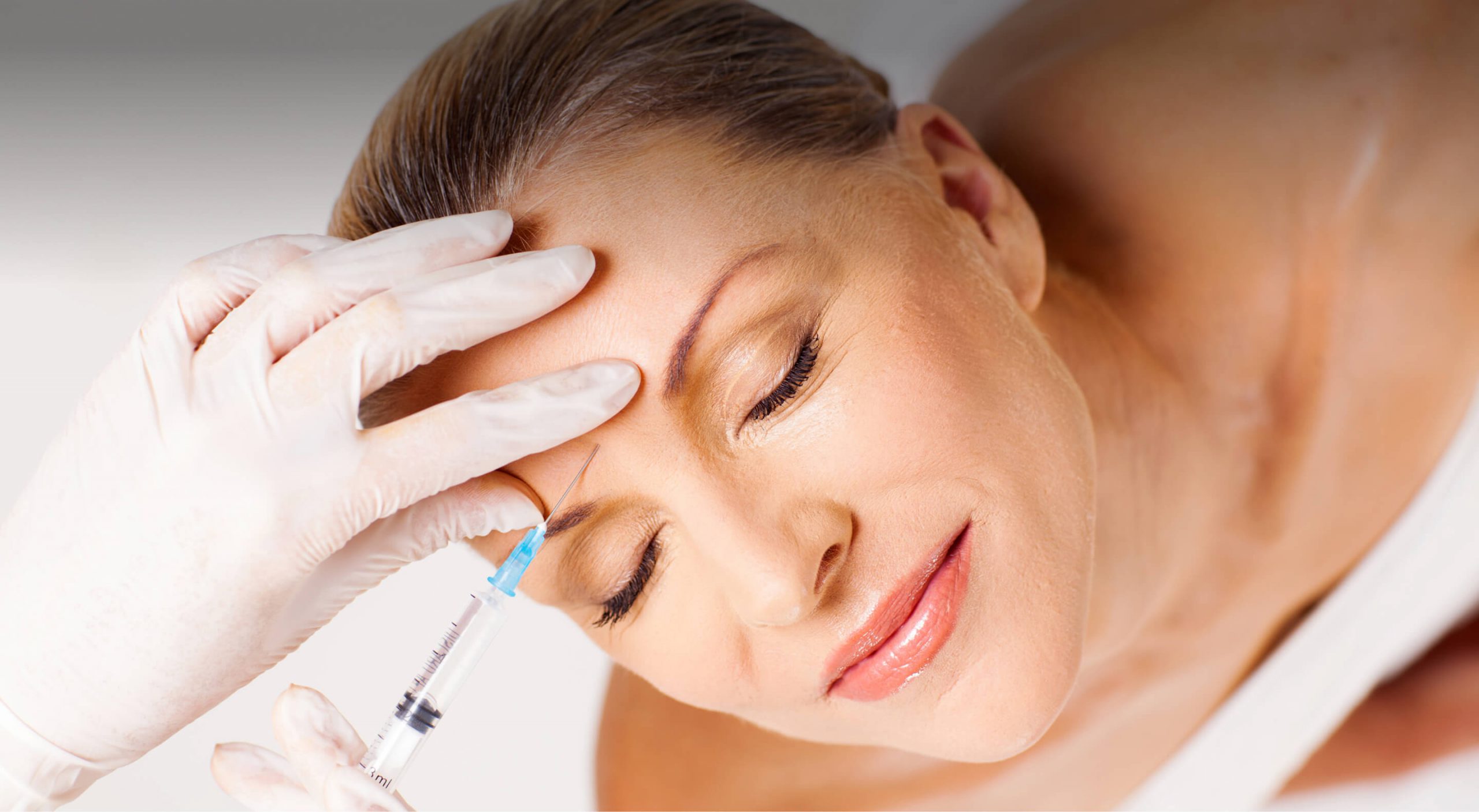 Our Treatments
Injectable Treatments
We have a wide range of innovative injectable treatments that provide a non-invasive way for you to enhance your look.
01
Wrinkle Relaxing (Botox and Azzalure)
One of the greatest benefits of Botox® is the veritable lift and freshness it gives to the face. It eliminates frown lines, forehead lines, lines around the mouth and crow's feet. It is a virtually painless procedure. Don't let the needles put you off – many of our patients have stated that the closest term they would use to describe the sensation is 'a tiny sting'.
---
Injectible dermal fillers may be used for a variety of purposes. At Cindy Knight Clinic, they are offered as an alternative to Botox for wrinkle correction, shaping facial contours such as cheeks and chin, correcting deep folds and for volume augmentation of the lips. Our Drs are also very experienced in temple, glabella, chin, and tear trough treatment.
---
We use Teosyal Redensity II and Restylane Eyelight for tear trough fillers. Tear trough fillers are a non-surgical, minimally invasive treatment, which involves numbing the tear trough area with a topical anaesthetic and then injecting the area with hyaluronic acid gel.
---
The award winning PROFHILO ® counteracts skin laxity through a remodelling action of collagen and elastin fibres of the dermal matrix. The hybrid cooperative complexes generate a dual action, owing to a slow, long-lasting release of high and low molecular weight HA (Hyaluronic Acid). The unique characteristics of Profhilo®, remodelling skin laxity is easily obtained in only two to three sessions, with a one month interval, injected in the superficial subcutaneous layer. For best results, Profhilo requires regular maintenance treatments.
---
05
Restylane – Skinboosters
Whilst dermal fillers smooth away wrinkles and add volume to facial features, Restylane Skinboosters™ works to improve the skin's overall quality by boosting hydration levels deep inside the skin and increasing its smoothness, elasticity and firmness.
---
Hyperhidrosis is abnormally excessive sweating that is not related to heat or exercise. It can be embarrassing and cause anxiety, as well as disrupting normal day-to-day activities. We offer Botox® treatment that helps to control severe sweating.
---
Microsclerotherapy is an effective solution to unwanted thread veins on the body. Anybody that suffers from these unsightly veins will know that they can be distressing and feel debilitating, particularly when visible on the legs.
---