4Plus RF
Skin Tightening and Fat Reduction
The Cindy Knight Clinic has made a revolutionary addition to its range of treatments, offering patients the highly effective 4Plus Dynamic Quadripolar Radio Frequency treatment.  This revolutionary treatment, currently exclusive to the Cindy Knight Clinic within Kent and Sussex, is aimed at individuals looking to achieve firmer, more youthful-looking skin and a reduction in unwanted fatty deposits.  Scarring and stretch marks can also be reduced.
Book Now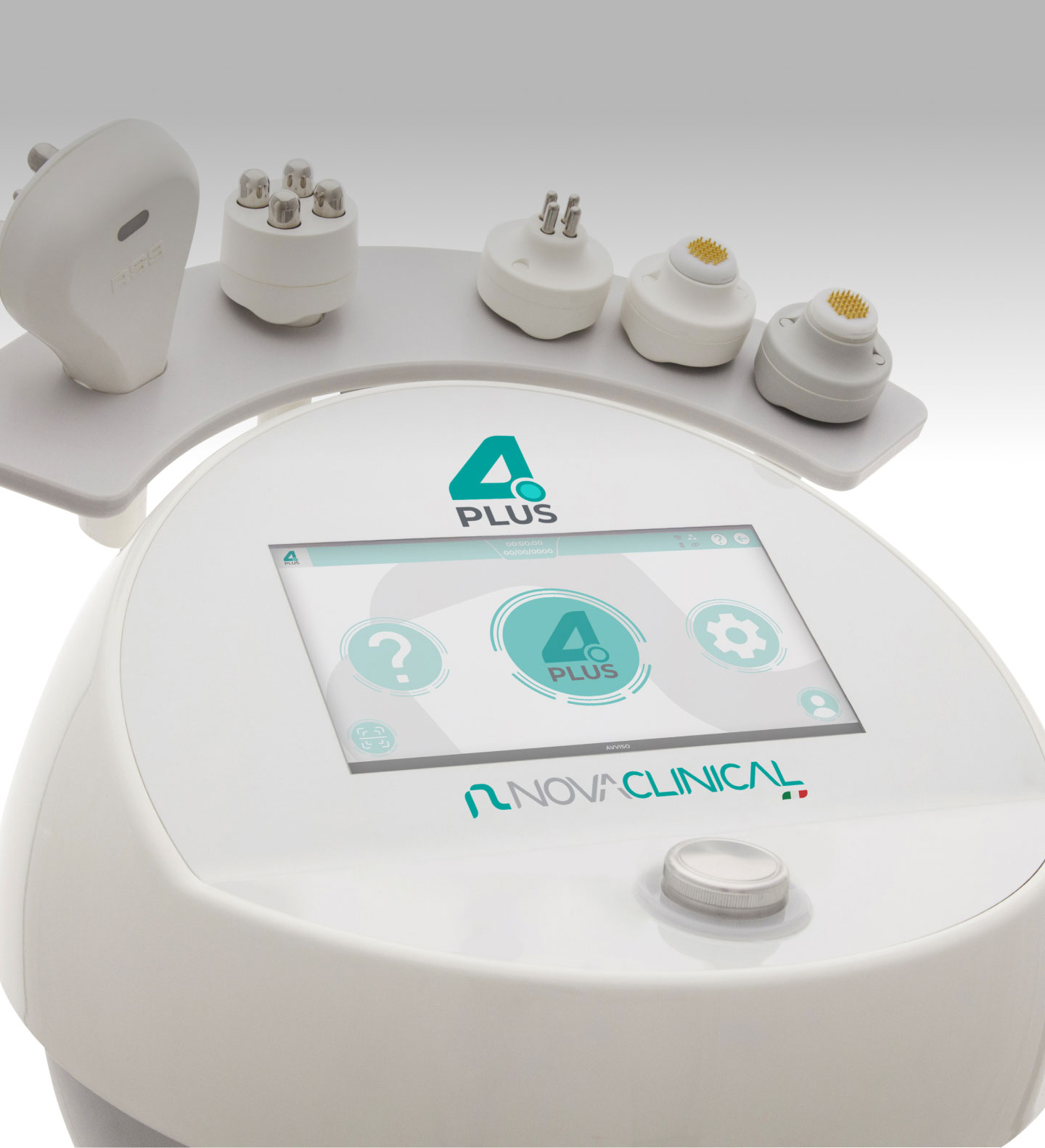 4plus rf skin tightening
About this treatment
The 4Plus Dynamic Quadripolar Radio Frequency treatment uses state-of-the-art equipment to emit radio frequency waves that penetrate deep into the skin's layers, stimulating the production of collagen and reducing the appearance of fine lines and wrinkles. This technology also works to break down fat deposits, tightening and firming the skin for a more toned, youthful appearance.
One of the benefits of the 4Plus Dynamic Quadripolar Radio Frequency treatment is that it is entirely non-invasive, meaning that patients can achieve fantastic results without the need for surgery or injections. Additionally, the treatment requires minimal downtime or recovery, allowing patients to return to their daily routine quickly.
Oh, and did we mention that it is pain-free?
The clinic recommends a course of six 4Plus Dynamic Quadripolar Radio Frequency treatment sessions, spaced a week apart, to achieve optimal results. Patients can then opt for top-up sessions, as and when required to maintain the effects of the treatment.
As the first (and currently the only) clinic in Kent and Sussex area to offer this groundbreaking treatment, the Cindy Knight Clinic is proud to provide patients with access to the very latest and most effective cosmetic treatments available. By choosing the 4Plus Dynamic Quadripolar Radio Frequency treatment, individuals can achieve their desired results quickly, easily and without the need for invasive procedures.
ULTRA PULSED RADIOPORATION (UPR™)
At the Cindy Knight Clinic, we can further enhance results with UPR™ (Ultra Pulsed Radioporation) technology, a recent development of the 4Plus that facilitates penetration of topicals. UPR is able to create aqueous channels in the membrane cells and therefore allow deep penetration of actives that normally cannot be absorbed by the skin easily, such as hyaluronic acid, lipolytic agents and vitamins.
To find out more about this advanced treatment, or to book a session –
get in touch today!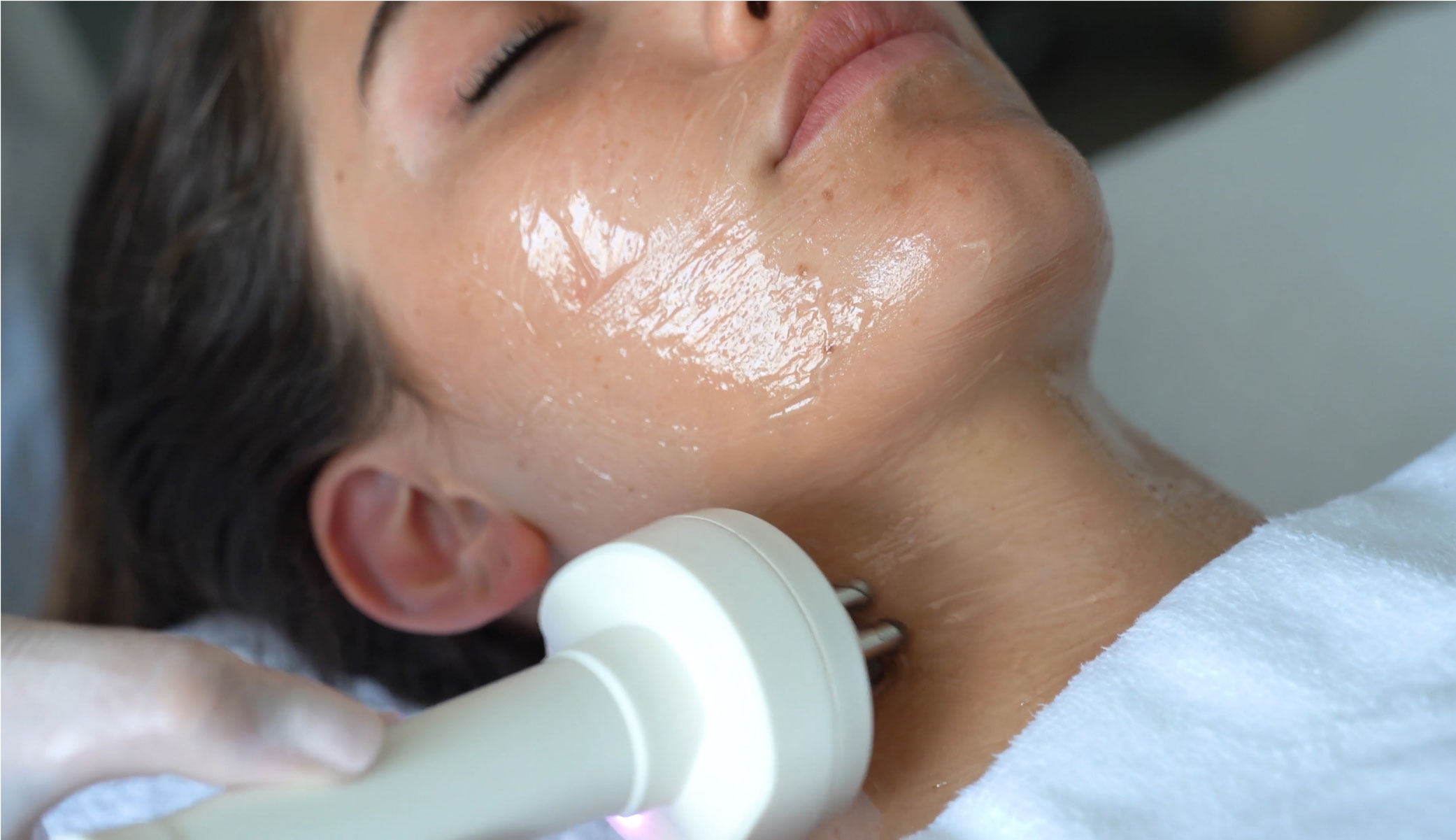 introducing pain-free RF nano-needling
How does the treatment work?
4Plus utilises FOUR electrodes, designed to focus energy emission precisely on three different tissue layers, using heat to stimulate subdermal collagen production and tissue remodelling, whilst leaving the surrounding tissue unharmed. This treatment uses Radio Frequency energy (RF) with non-invasive nano-needling, for a pain free experience.
It stimulates various physiological processes with carefully managed emissions, to maximise efficiency and safety. The innovative technology has been clinically proven to reduce skin wrinkles and improve skin tightening. Patients notice an immediate benefit in improved skin tone and texture, with ongoing improvements over 3 to 6 months.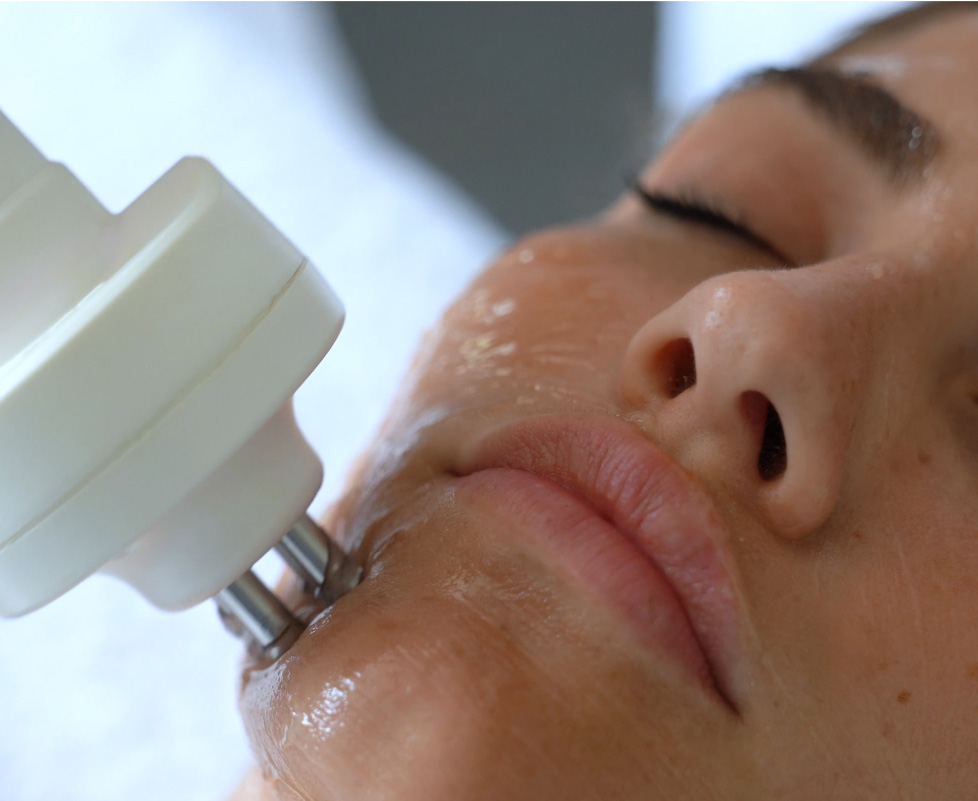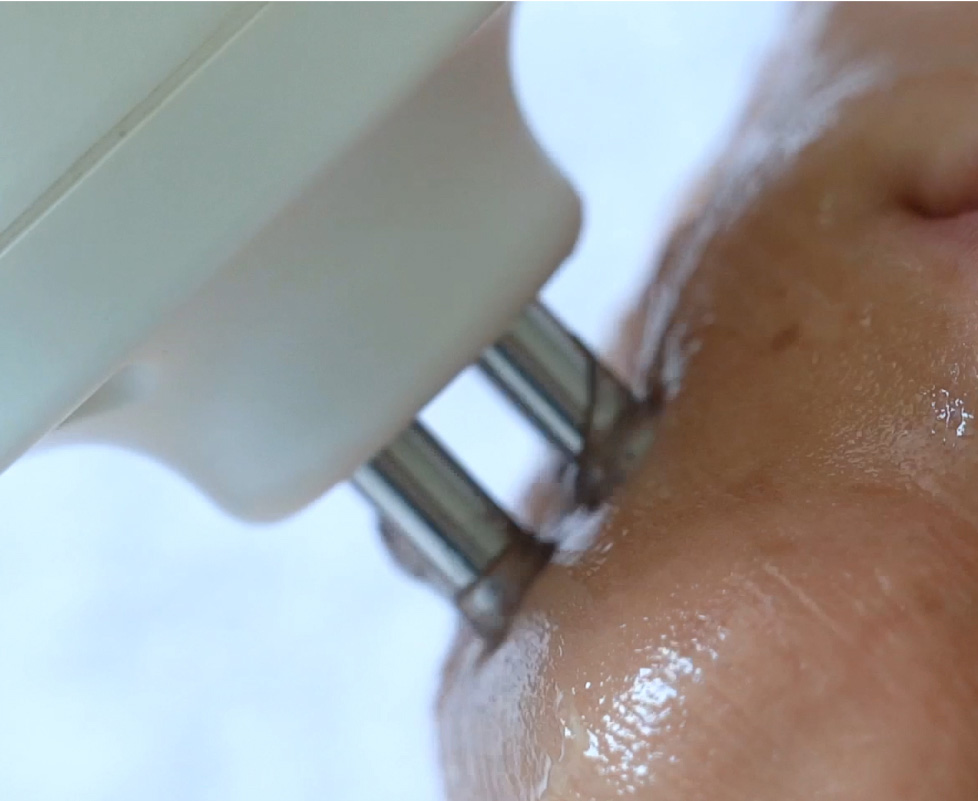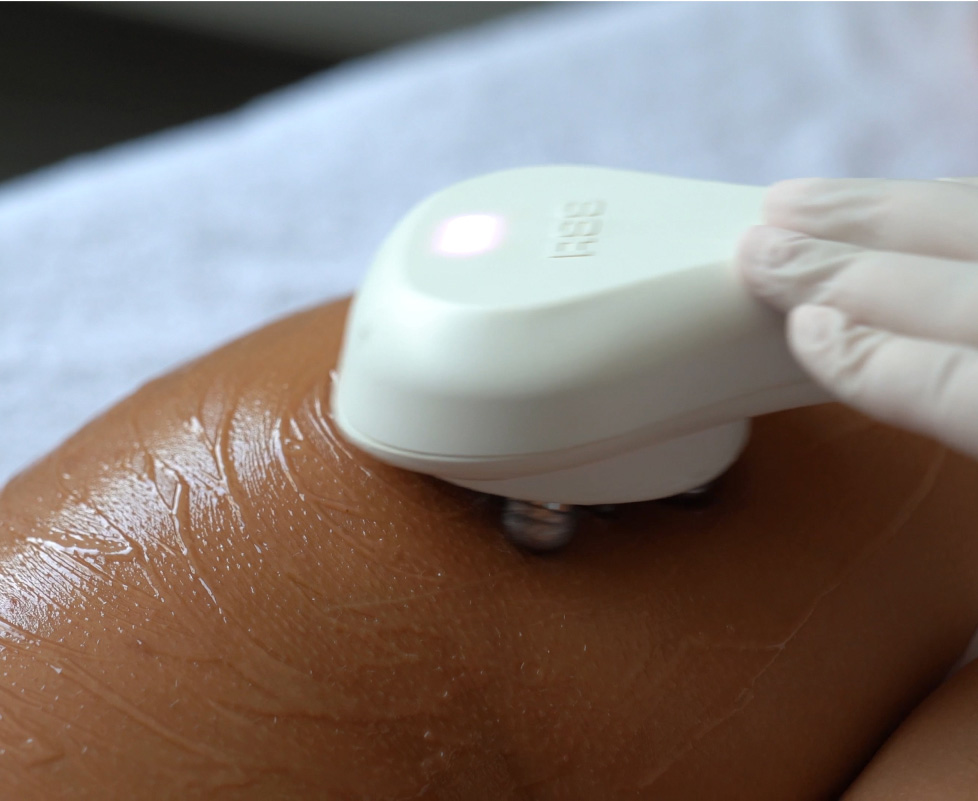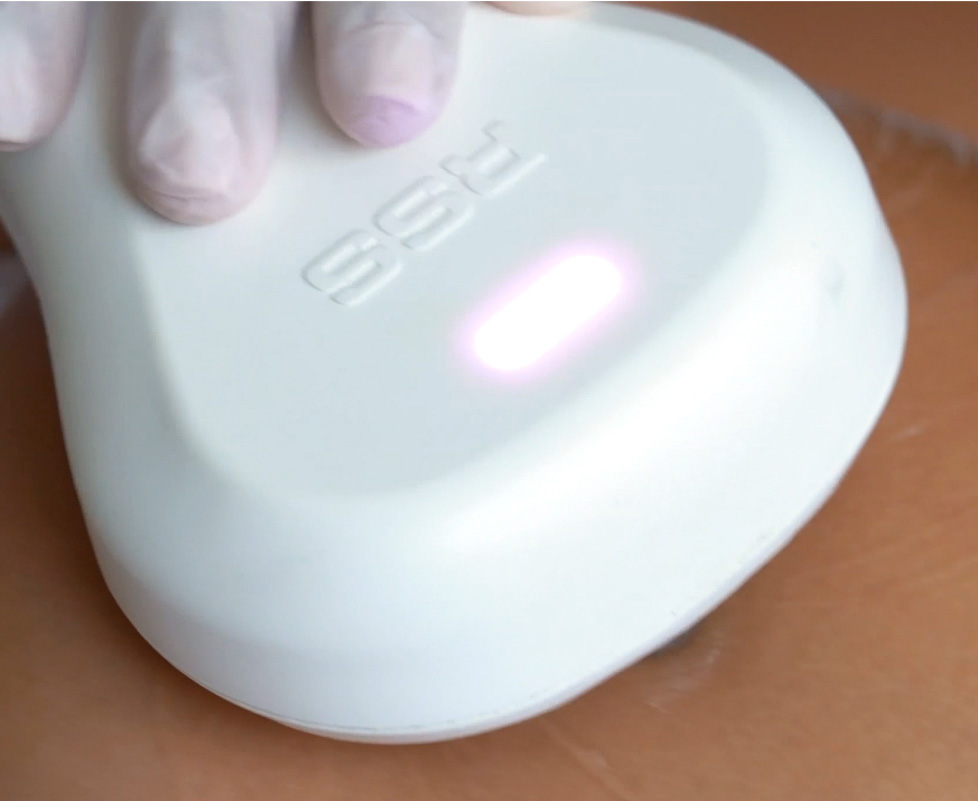 Testimonials
What our clients say
The Clinic was a wonderful 'find' and the superb Diana is the best - not only being a master in her work, but she makes you feel so comfortable and is just so knowledgable about different treatments. She answered lots of my questions and worries too, patience of a saint. Highly recommend this gem of a place!
Anonymous
The best after care I have even had! Honestly this is a five star clinic! These amazing ladies just get it. They are professionals who are also understanding in all your needs. They give you first class service. If your feeling unsure if this service is right for you then this clinic is for you. They give you complete understanding and confidence in decision making on treatment. From the lovely kind caring receptionist Dianna through to Debbie who is amazing at her job. I always feel so cared for and valued. My results are always top class just like the clinic. If your not sure about what it is your looking for simply call Dianna . You will not be disappointed. Thank you ladies you really are the best.
Kristy K